Claire Clairmont Memoir Found: Byron and Shelley Ruined Lives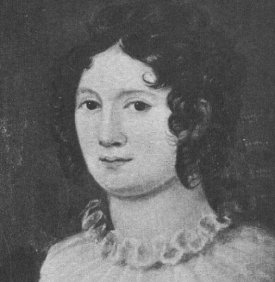 I've often wondered about Claire Clairmont – why did Mary Shelley bring her along when she ran off with Percy Bysshe? If I were a teenager running off with my lover, I certainly wouldn't want to drag my stepsister along with me. Did Percy want Claire to come along? Did Claire beg to not be left behind?
Many believe that she was part of a love triangle with Mary and Percy as she believed in free love, like Percy did and certainly more than Mary. This has never been proven but I would find it unlikely that she didn't have a physical relationship with Bysshe.
Of course, we all know she had a relationship with Lord Byron as they had a daughter together named Allegra. Claire had to give up custody to Byron and Allegra died when she was only 5-6 years old.
I've have negative feelings about Claire because I feel as if she intruded upon the "romance" of Percy and Mary but I also feel sorry for her – almost as if she were an outsider within her own group – a wannabe surrounded by very talented people. And having a young daughter myself I can't imagine what it would be like to leave her with her father and then have her pass away. Yet, somehow Claire managed to persevere and outlive all of them.
Recently The Guardian reported that Doris Hay, a graduate student, found a fragment of a memoir written by Claire when she was in her 70's. The memoir was found in the New York Public Library. In it she accuses both Shelley and Byron of ruining lives in their pursuit of "free love".
I have to wonder if these may have been words written by an old and bitter woman. She certainly went along with them willingly enough when she was younger although, women didn't really have that many choices and were dependent on the men around them. Did the passage of time make her more conservative? Did she blame the poets for things that went wrong in her life? Is it any secret that Shelley and Bryon, although great poets, were creeps?
This fragment of Claire's memoir will be included in Hay's upcoming book, Young Romantics: The Tangled Lives of English Poetry's Greatest Generation
, which will include the Shelleys, Byron, and other complicated relationships from the Romantic era. The book will be published on May 13th.
I, for one, and am eager to read what Claire wrote and the rest of the book. The goings-on of these individuals make the celebrities we read about in the tabloids today seem tame. ;-)