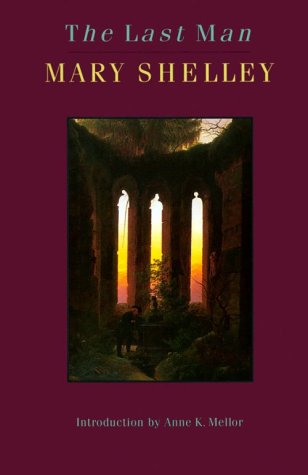 Emily, at From Dreams to Reality, has reviewed Mary Shelley's post-apocalyptic novel, The Last Man
.
And I must make a confession. I have started and stopped that novel more times than I can count. As much as I want to read it and as much as I enjoy post-apocalyptic and dystopian settings, I can't get into it. Maybe I should make it one of my goals for 2011.
The Last Man
takes place between 2073 and 2100. A plague wipes out nearly all of humanity and the novel is a grim portrayal of the future. But, I haven't actually read it. So, check out Emily's review because she has.