Win a Free Frankenstein Audiobook at Open Book Audio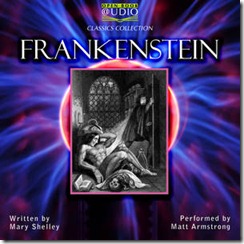 Open Book Audio recently released a Classics Collection version of Frankenstein, which is read by Matt Armstrong.
They are giving away two copies of it and you have until May 17th to enter. This contest, however, is only open to Twitter users, although if you don't have an account, you can quickly create a free one.
The full instructions are available at Open Book Audio.
I've never been much of a fan of listening to rather than reading a book but it can be good for those of you that have to commute.
Good Luck!